The Swisstrax Vinyltrax tiles is a wood grain floor effect. Different shades of wood available, your wood floor look ready in a few hours.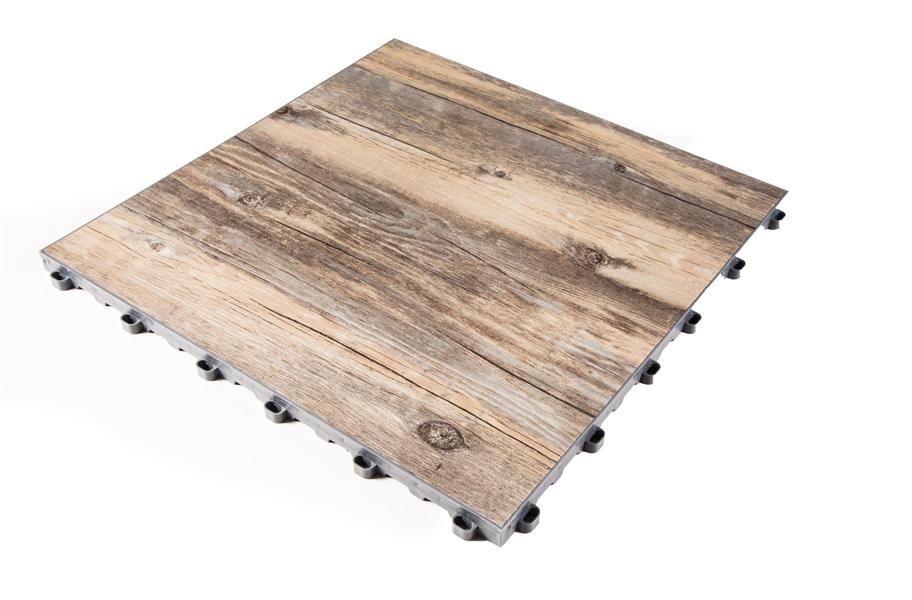 Tiles colour, style mix'n'match, borders… design all your needs for your garage.
Installation by simply clipping, no specific tool. The installation is done directly on your floor and without preparation. The floor tiles are clipped to each other thanks to the fastening system on the 4 sides. An underlay under the tiles is not mandatory but only recommended in case of slippery floor, or to reduce the noise of the heels when walking. These floor tiles are a real alternative to parquet flooring or other types, imagine saving time and comfort when laying!
It has never been easier to transform your floor … An imitation wood floort extremely realistic. The parquet surface is smooth and very resistant. Choose your wood color among our different available models. Vinyltrax tiles is the new floor generation !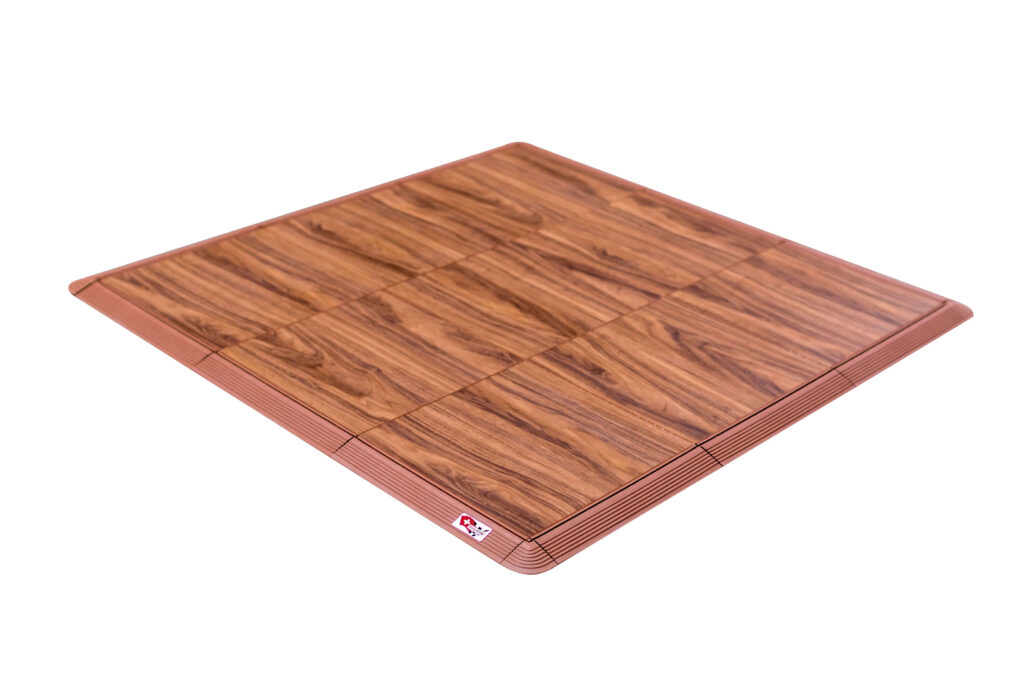 Vinyltrax tiles : Premium modular floor tiles
These floor tiles are currently used by major brands such as John Deere, Ford, (etc …) for their robustness and exceptional design. The quality aspect of this product optimizes your brand image. Many companies in the event industry use these products for speed and ease of installation, more information on this sector https://www.swisstrax.com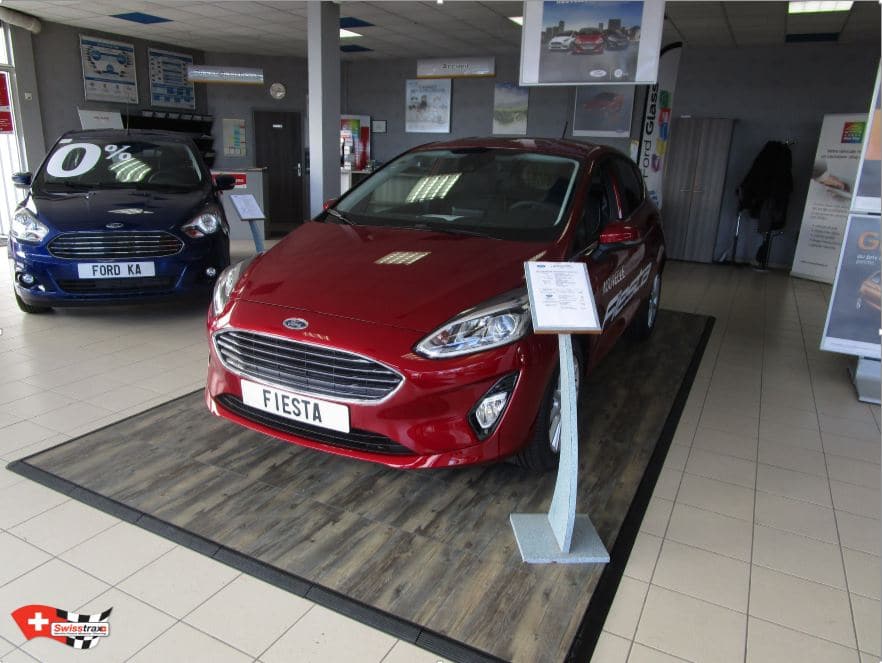 Vinyltrax tiles pictures :
We offer a border and angle system that allows safe access to your floor (passage from garage door, stand contour, corner…)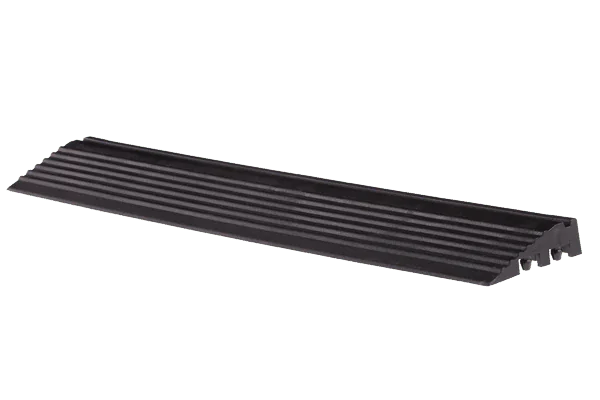 Dimensions par dalle : 40x40cm x 18mm,
Matière : Polypropylène PP 100% recyclable finition vinyl
5 finitions parquet disponibles,
Finition vynil type 'grand passage',
Résistant aux hydrocarbures, adhérence normale R9
Utilisation -30°c +120°c,
Traitement anti-UV, classsement feu Bfl-S1
Résistance : 25T/m2.
The Vinyltrax tiles are in two parts. A first part called floor tiles, and a second part called inlay. The wood grain insert is incorporated in the floor tile. This tile surface is smooth and remains interchangeable when needed, unlike real floors that requires complete disassembly. The inlay surface is a high quality vinyl.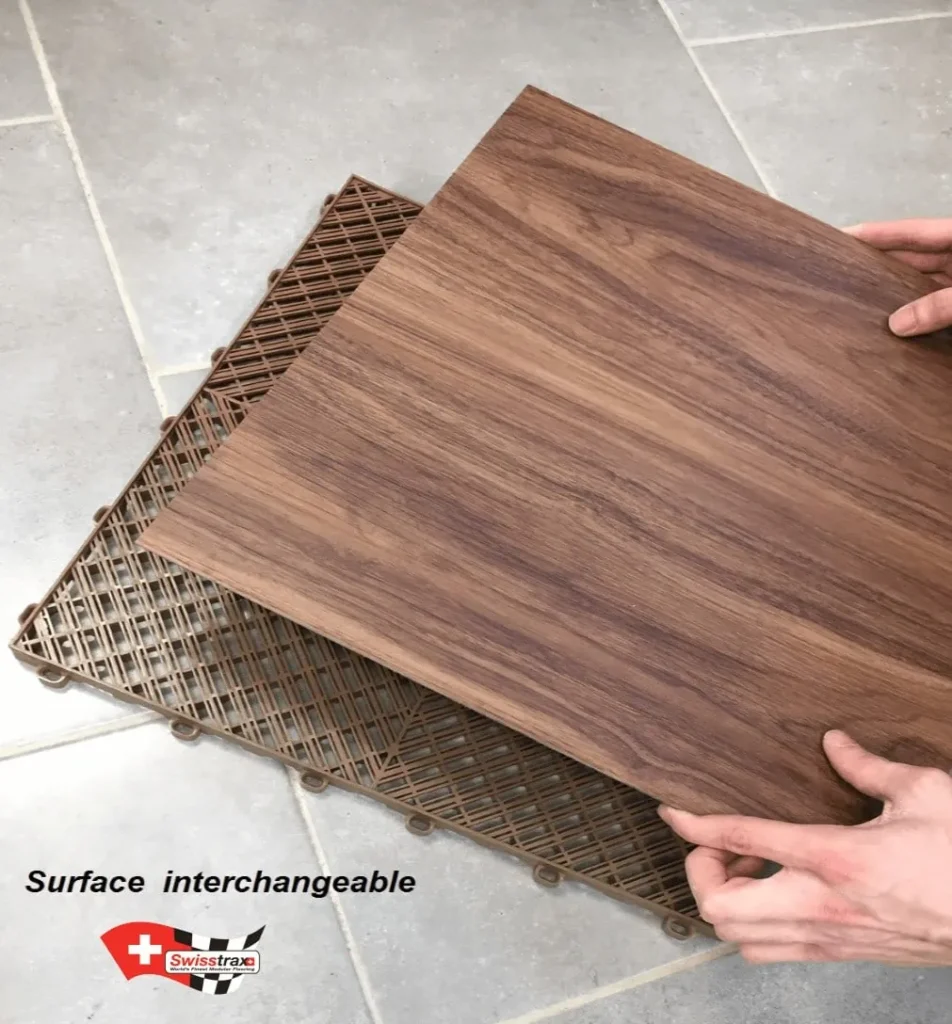 Wood modular floor with many aspects
Different aspects of flooring available, from the lightest to the darkest. When you need to change your parquet color, you change only the inlay and not the complete tile. Our videos … A modular and reusable product!