DIAMOND Home garage tiles
Diamond Home garage tiles
New garage tiles for residential use,  thanks to our 20 years experience ! A lot of our customers asked us a product easier to install and absolutly suitable for home use. SWISSTRAX recognized par his Premium quality who is very popular and appreciated in the professional sector, proposes now a new garage tiles DIAMOND Home :
More confortable during installation, more handy
New floor design
Easier to clean
Product suitable for a residential use
New competitive price for private use
Tiles colour, style mix'n'match, borders… design all your needs for your garage.
New garage tile with low maintenance
The Diamond Home garage floor tiles is characterized by low maintenance due to its full, unoiled surface. Cleaning is like maintaining a simple tile, use a wet mop with a household grease remover. Basic maintenance consists of sweeping your garage, sucking and, if necessary, washing it like a traditional tiled floor. No need to disassemble your floor for cleaning, the surface of the tile is full. In case of tenacious tasks, we have at your disposal the special SWISSTRAX polypropylene cleaner.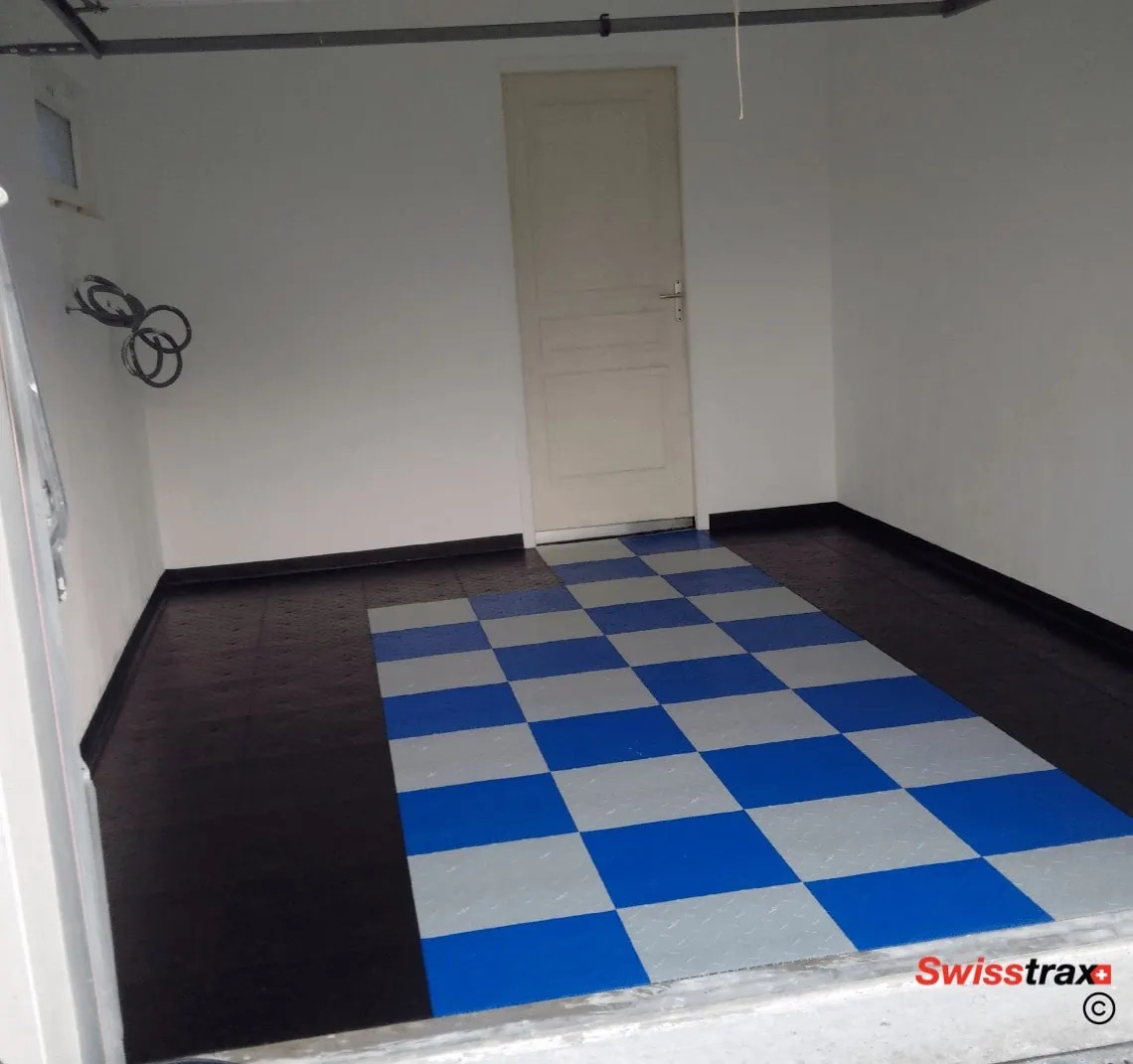 A floor solid and durable
All the SWISSTRAX range offers resistant products from 20T to 32T/M2(sqm). The question is whether an individual needs so much resistance for a simple vehicle weighing on average 1T? The question remains the same for 4×4 and commercial vehicles with an average weight of 2T. SWISSTRAX has developed this Diamond Home garage tile consumer by thinking specifically about the needs of individuals and adapting the price to use! This new garage tile is 20T/M2(sqm), more than enough for the needs of users who are looking for an efficient and affordable product at a price. The Diamond Home range resists aggressive products such as brake liquids, oils, thanks to the manufacture of 100% virgin polypropylene.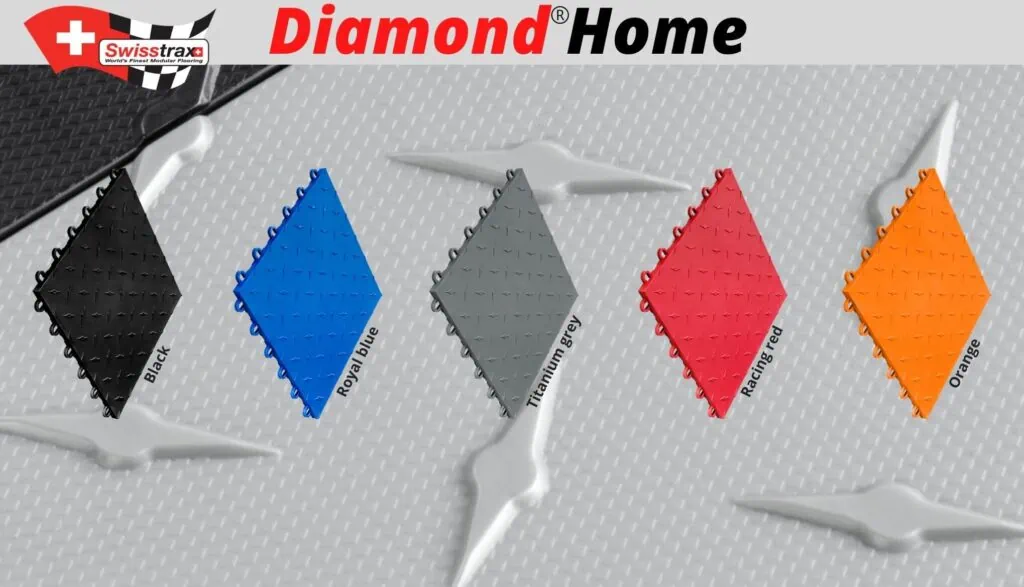 Diamond Home installation
An easy installation as 100% of the SWISSTRAX range. The installation is done by clipping the tiles between them thanks to a female male fastening system. No glue or seal, the tiles are installed directly on your floor, and without raging ! A Lego-type installation, each tile is attaches to each other. An underlay is not mandatory but can be appreciated to reduce the noise of heel walking. (clik clak noise).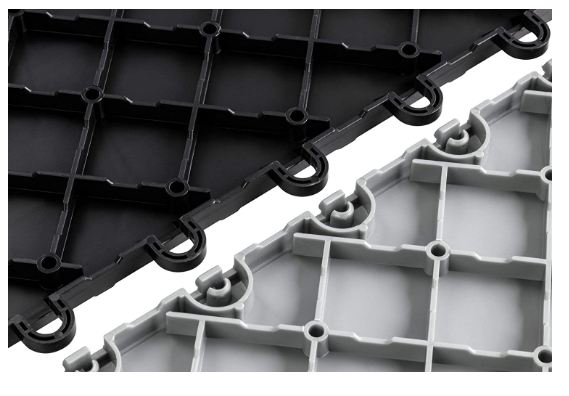 If you need adjustment, these garage tiles can be easily cut with a simple jigsaw. The tools needed for installation?
Measurement tool
Felt
Jigsaw
Plastic mallet
Protection gloves/glasses
Diamond Home garage floor
The Diamond Home garage tile range measures 30.5cm X 30.5cm and 1.2cm in thickness. Enough dimensions for traditional private car garage use. The tiles are packaged in 25-piece cardboard or 2.32 M2(sqm) per box. 5 colors representing 90% of the market demand at your service at the same rate! These dimensions are lower than the Pro SWISSTRAX range, allowing you to be more comfortable and more handling when you are laying. Although there is a tendency to believe that a small room should be equipped with small tiles, and that a large room with large tiles, it is in fact all a matter of taste and technical constraint. The tiles are available in 5 colors:
Grey titanium
Jet black
Racing red
Tropical Orange
Royal blue
SWISSTRAX offers an access edge system for your garage door, edges also clipping. These edges allow for an excellent finish to your installation and a perfect accessibility to your garage floor. Edges available only in black color.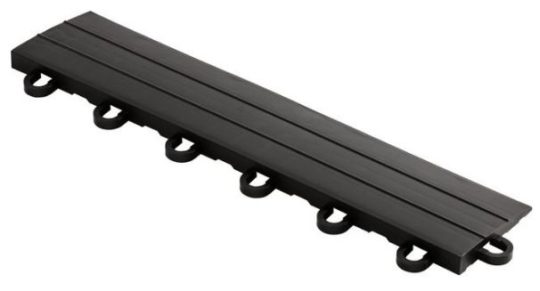 SWISSTRAX offers a very competitive price for this consumer use product! We add all the advantages of the PRO 40×40 tiles into a 30.5 x 30.5 cm tile. You are an individual and you need a product suitable to your need and your budget? Only one price level is available on request, no matter your surface, small or large the price remains the same. Simple, fast and efficient! A product manufactured in France and in the USA by SWISSTRAX. Price available through our specialists by phone or Email or at your Official dealer.(contact us)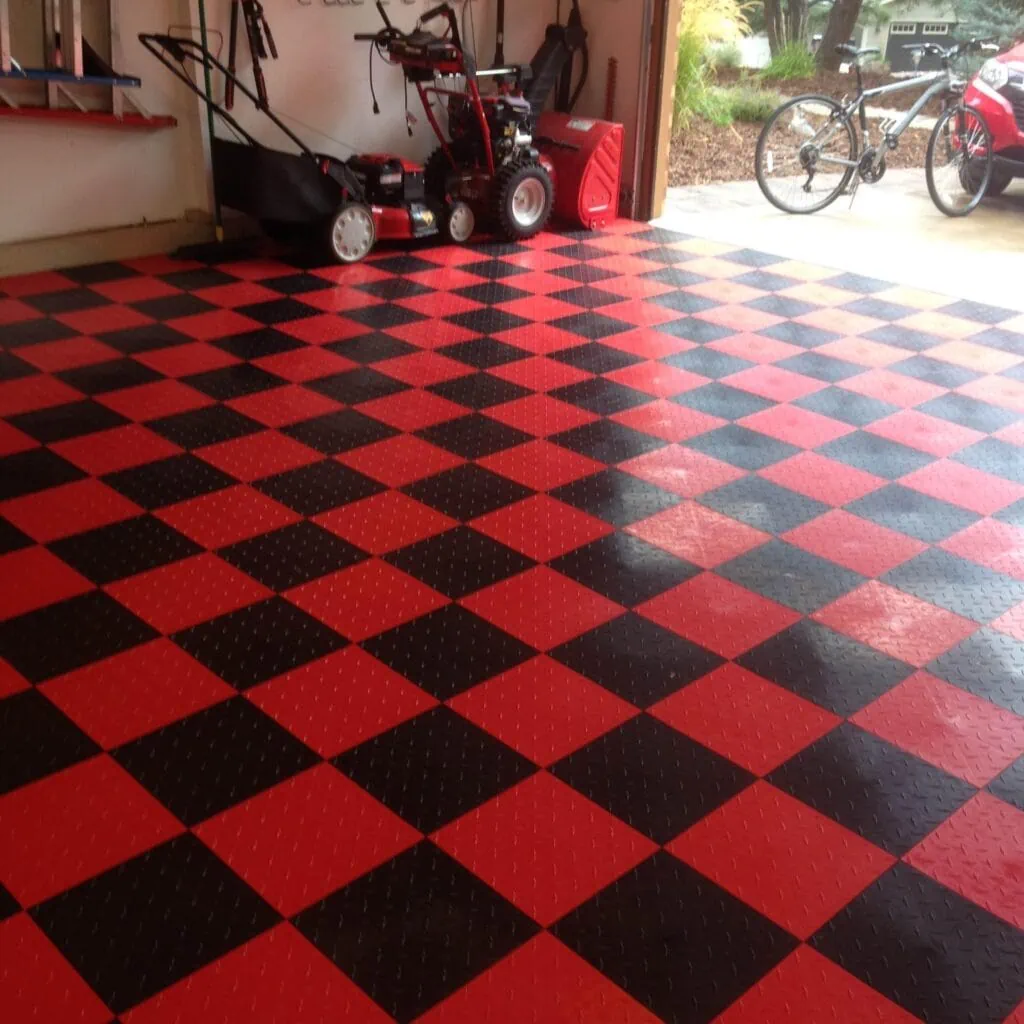 Diamond Home garage tile | Where to buy ?
Inform us the dimensions of your garage or the surface in m2(sqm), our team gives you your quote very quickly. Diamond Home tiles are available in stock and transit time is provided under 3 to 7 days (according to your country) by our official carrier Khune and Nagel (European Carrier with order tracking). Contact us by phone or Email, fell free to contact us for more details, monday to friday (33 3 64 60 12 12), or by Email. Contact us to know who is the Official SWISSTRAX dealer in your country, we are in 50 countries.