EPHEMERAL MARCHANDISING FLOORING
Merchandising flooring, product presentation, store flooring or gallery flooring, enjoy the new concept of SWISSTRAX modular floor tiles. A design and functional modular floor installed wherever and whenever you want.
Definitive or ephemeral, present your products with Swisstrax tiles, the manual clipping system allows you to set up your product presentations at your various events. Stand out from the companies that use a simple piece of carpet to present their products. SWISSTRAX floors are visually attractive and create an atmosphere around your products. A quick and easy installation that allow you to promote your business !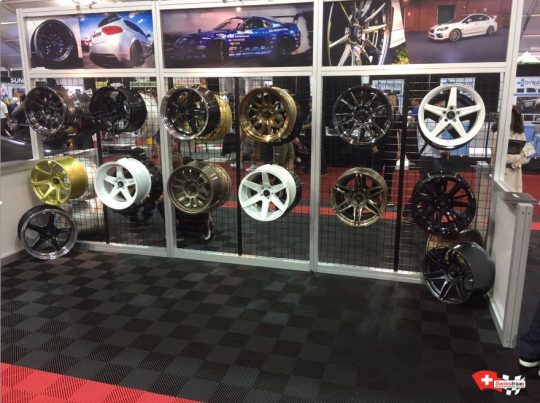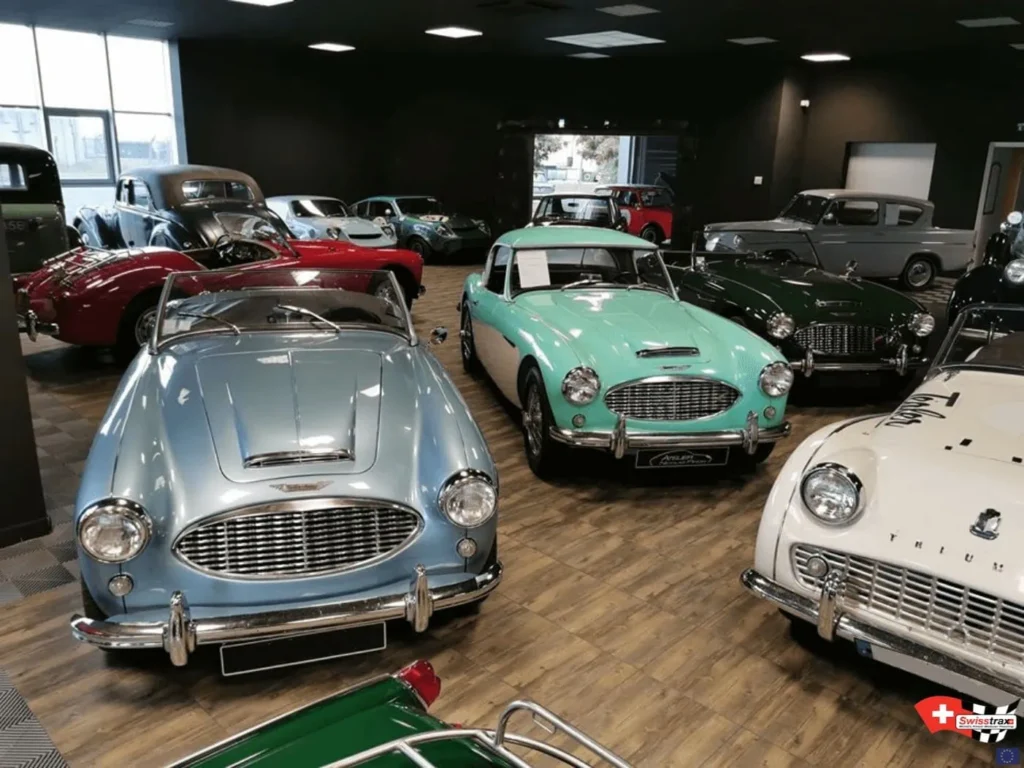 Do you need to showcase your collection, your products or just your brand? Choose the SWISSTRAX exhibition solution, different models of tiles for different designs. Choose the atmosphere you want to give to your product presentation, sport atmosphere, nature atmosphere, receptive atmosphere … 20 colors of tiles available for an optimum customization.
QUICK AND EASY FLOOR INSTALLATION
SWISSTRAX merchandising flooring can be installed by simple clipping, no gluing or joints. The installation of the tiles is carried out directly on your floor, concrete floor, gravel floor, wooden floor … You clip the tiles with a simple hand pressure, no specific tool required. Transform your floor in minutes with the concept of quick clipping. Dismantling your floor? Easy, you simply unclip your tiles by hand. The tiles are light and comfortable to install, from 650Grs to 1Kg unit depending on the tile model.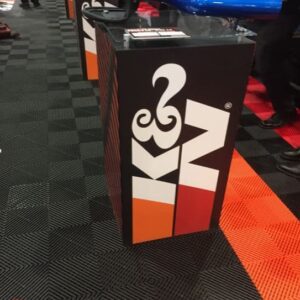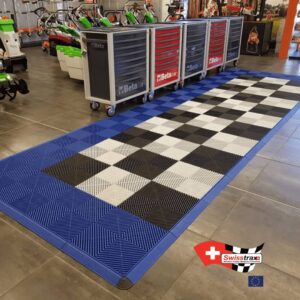 CHOOSE YOUR MERCHANDISING FLOORING STYLE
SWISSTRAX tiles are available in 20 colors and 6 models. Use the colors of your brand for example, you can also mix styles of tiles to create areas with different atmospheres. Some of our tiles are offered with interchangeable coverings, you always use the same base but you can change the surface when you want. Example: Use the wood grain surface for the time you want and only change this surface by another surface in the SWISSTRAX range (Grass, carbon fiber, marble, etc.).
DURABLE MERCHANDISING FLOORING
The SWISSTRAX merchandising floor is resistant 20T/sqm up to 32T. An 18mm thick tile for maximum strength and durability. The tiles are non-slip and resistant to various chemicals products such as hydrocarbons, oil….All the SWISSTRAX collection have reinforced fixing system who allow you to install and desinstall your tiles as you need.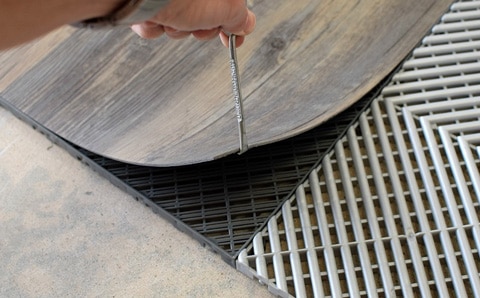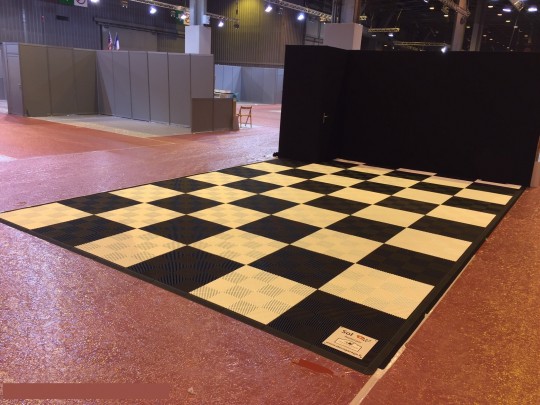 SWISSTRAX tiles are reusable thanks to the reinforced fixing system. The products are delivered in boxes of 25 pieces, or 4Sqm per package, a mix of colors according to your choice. Storage can be carried out directly in the original packaging or on a traditional pallet of dimensions 80×120 (cm). Floor tile dimensions 40x40x1.8 (cm). Edges tiles are available for a perfect finish and for a perfect accessibility. Optimize your merchandising budget thanks to the SWISSTRAX reusable concept ! Contact us for a quick and competitive price offer.