Garage floor customization : a logo on your floor! The Graphictrax tile allows the insertion of your favorite logo, your company logo … These floor tiles are integrable to all the SWISSTRAX tiles collection.and are installed where you need. (Idea for your decoration)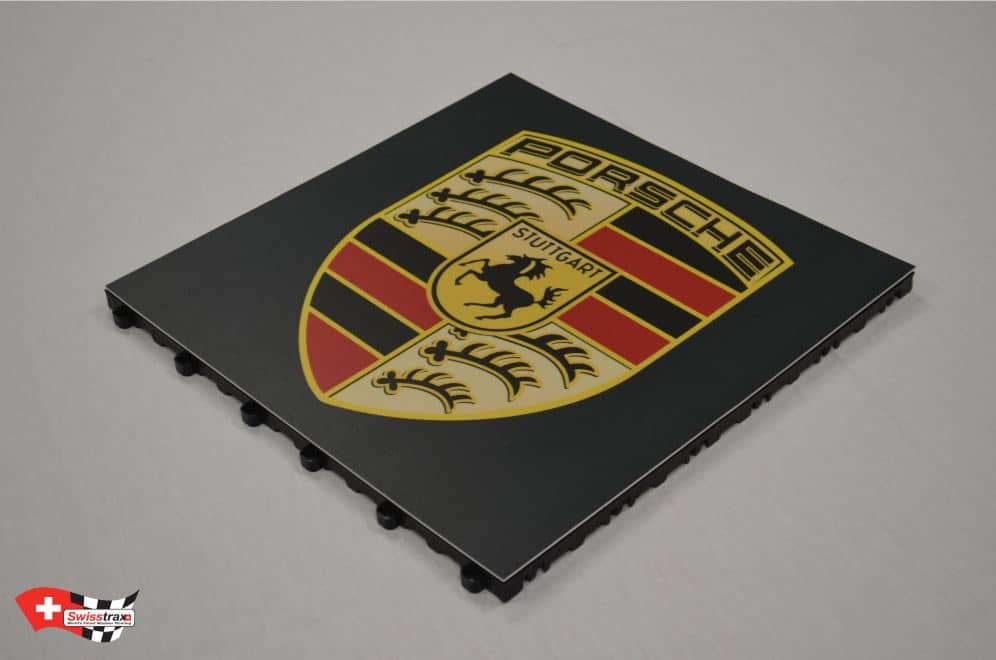 Tiles colour, style mix'n'match, borders… design all your needs for your garage.
The Graphictrax floor tile is draining, it provides a natural air circulation under your floot. Your logo is inside this tile and stays at the same height of your floor. Insert the logo of your choice for a perfect garage decoration. (Consult us because some logos are subject to manufacturers agreement).
Your personal logo on your floor or a specific image. The concept is easy, your logo is in the Graphictrax tile and can be removed very easily. It is not a painting, but an extra hard plate with logo in your floor tile. IF you need to updated your logo, you simply change the advertising plate and not the complete tile. More information for your garage floor? Garage Floor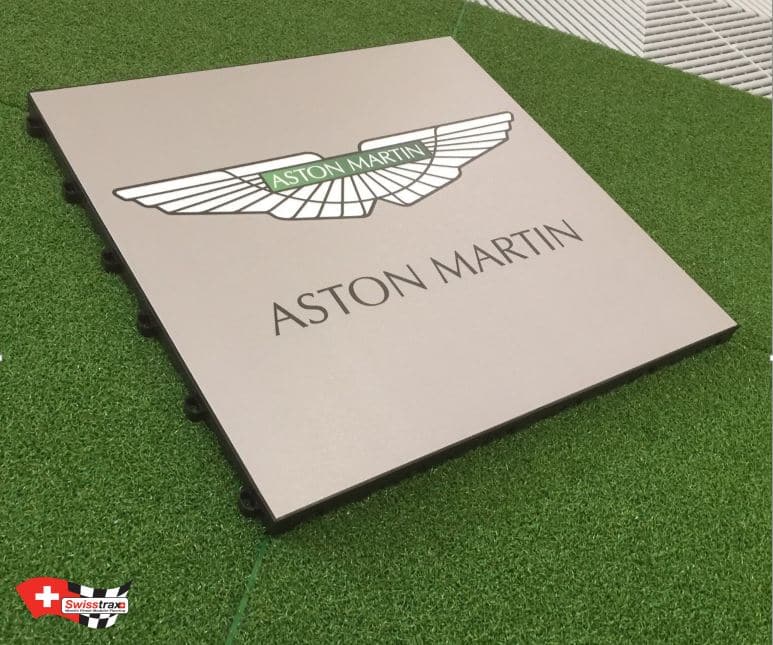 Graphictrax tiles offer endless possibilities for customizing your floor. Different tiles model, colors, integrate your logos easily and quickly thanks to the floor tile Graphictrax. Insert a logo on your garage floor or professional booth for even more personalization of your garage floor or during your exhibitions!
Example of garage floor customization
Our concept of floor customization is unique. You can change the image very easily and as many times as you want and without disassembling your floor tiles. Once the logo in the tile, it is found at the same height as your floor. Your logo can be oriented in the direction you need unlike a logo painted directly on a tile. The visual effect is perfect since you only see your logo on your floor, you do not see through your logo unlike the technique of painting !